Your smile, Our specialty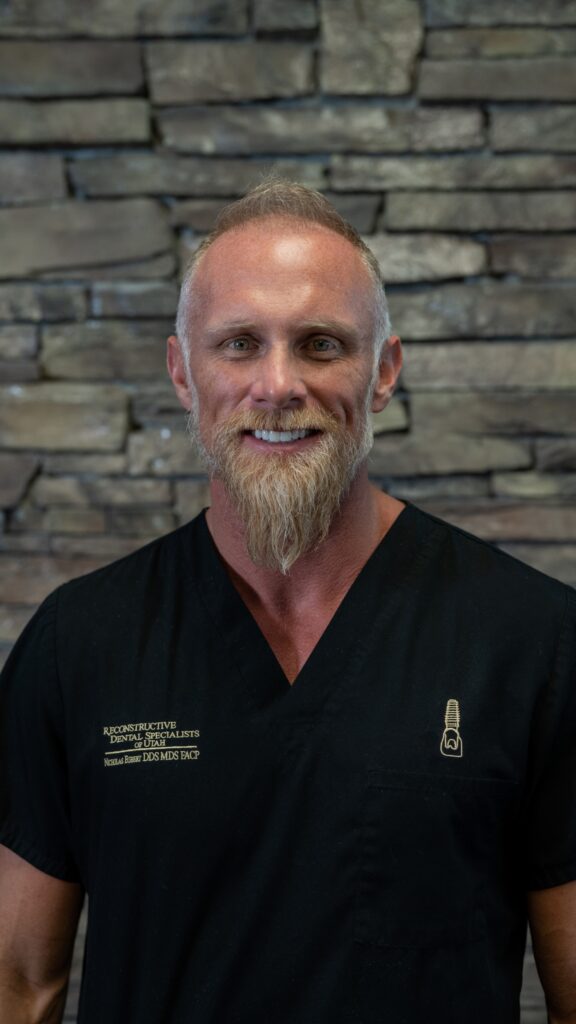 About Dr. Nicholas Egbert
Nicholas Luke Egbert DDS MDS FACP
Dr. Nicholas Luke Egbert DDS, MDS, FACP received his Bachelor of Science in Medical Biology at the University of Utah. He then completed his Doctorate of Dental Surgery at Creighton University in Omaha, Nebraska. Fascinated with complex reconstructive implant dentistry, he then pursued a full-time three-year residency in Advanced Surgical Prosthodontics at the University of Tennessee Health Science Center. 
During his residency, Dr. Egbert earned his Masters of Dental Science evaluating the accuracy of CT-generated implant guides. In addition to his Master's research, he leads clinical research projects comparing the efficacy of modern bone grafting techniques. Striving to make each patient experience as comfortable as possible, Dr. Egbert is certified to provide sage, and IV moderate sedation. Most importantly, Dr. Egbert is one of four board-certified prosthodontists in the state of Utah. Dr. Egbert is the only board-certified prosthodontist in the state who completed advanced surgical implant and bone graft training in his residency. He currently serves as the vice president of the Utah Prosthodontic Society.
Dr. Egbert maintains a private practice limited to surgical prosthodontics in Salt Lake City, Utah. In October 2013, Dr. Egbert was one of 5 Dental Implant Specialists in the nation recognized by his colleagues (American College of Prosthodontics –ACP) and was awarded the "Prosthodontic Private Practice Award." His emphasis and passion are for image-guided, digitally-assisted, dental implant treatment planning, surgery, and restoration. Dr. Egbert also provides continuing education courses and lectures regularly.
Dr. Egbert is currently an attending faculty member overseeing IV sedation, extractions, bone grafting, dental implant surgery, and restoration at the University of Utah Hospital General Practice Residency (GRP) and Roseman Dental's Advanced Education General Dentistry (AEGD) on Monday afternoons. He enjoys teaching and giving back to the community in efforts of elevating the standard of dental care provided to the public.
Dr. Jody Clements DMD, MDS, FACP
In 2002, Dr. Jody Clements DMD, MDS, FACP graduated summa cum laude with a Bachelor of Science in Dental Hygiene at Weber State University. 13 years and 3 children later, she then completed her Doctor of Dental Medicine Degree at Roseman University in South Jordan, Utah. Having the desire to learn more and master the craft of reconstruction, Dr. Clements then completed a full-time, three-year residency in Advanced Prosthodontics at the University of Tennessee Health Science Center, an ADA-accredited program. Her complex residency focused on surgery such as dental implants and bone grafting, as well as full mouth reconstruction.
Recently Dr. Clements successfully completed the American Board of Prosthodontics certification process – the highest level of achievement a prosthodontist can receive. She currently is one of five board-certified prosthodontists in the state of Utah and the only female prosthodontist in the state.
Dr. Clements has been published in the Journal of Prosthetic Dentistry pertaining to dental materials, which relate to implant fixed and removable prostheses.
Wanting to combine full mouth reconstruction with facial esthetics, Dr. Clements has completed numerous trainings to become certified in laser, PRF, Botox, and injections. Along with her partner, Dr. Nicholas Egbert, they have become Care Esthetics providers believing that the best overall treatment a patient can receive is one that comes as naturally as possible from the inside out.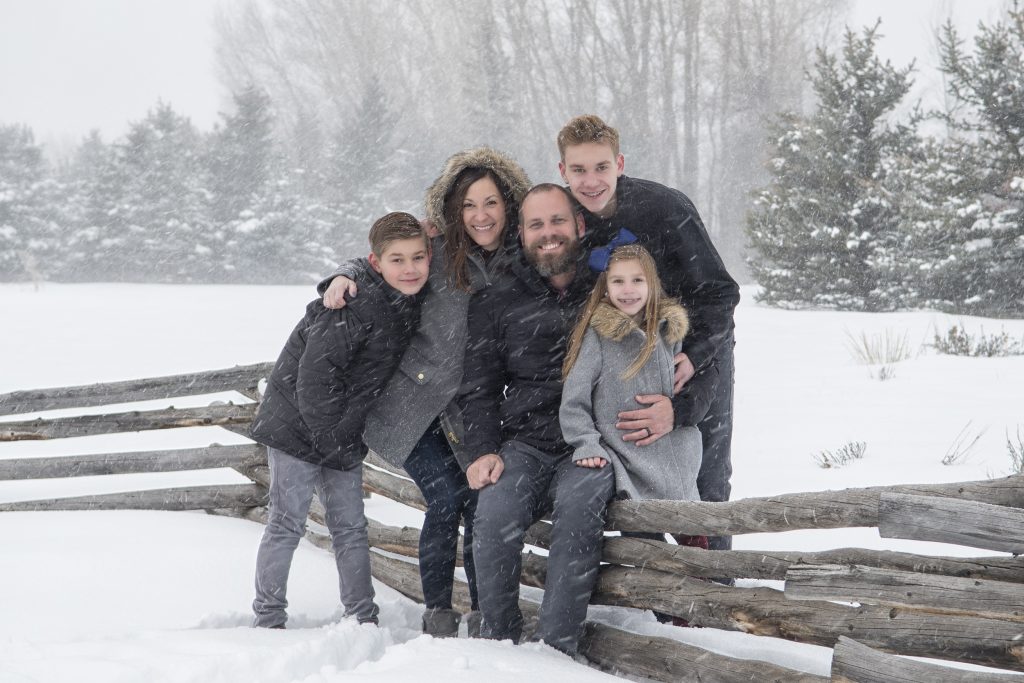 Thank you for the splendid work you did for me. I can't express enough my appreciation for making my life so much better. You are amazing, so kind and so patient. You're the best!
Thank you again for NOT making me feel like crying today…like the other dentist I visited. I finally have hope that I can get my teeth fixed.
I just want to thank you for all your hard work making my "special" tooth a wonderfully natural looking, strong new tooth. The level of cooperation between you and my general dentist was impressive. I loved the way you communicated with each other to insure perfection at every step in the process. It was a long time coming but very well worth the wait.
I've spent my entire life hating my smile. I've always known I was pretty, but my smile always put a damper on my self esteem. Yesterday was the first time I smiled a genuine smile and felt amazing about myself, and my future. No words can accurately express my love and appreciation for what you've done for me. I'll always consider you all more then just my doctor and staff, but friends.
From the very first appointment I was very please with this office. Dr. Egbert was very professional and gave me the one on one time I needed to understand the best treatment options for me. The staff was phenomenal and very supportive. They always managed to make me feel comfortable. I am very please with the outcome and would be more than willing to refer everyone I know.
Thank you. Your staff, and your professional colleagues for taking care of my children and me, we appreciate you all so much.
Today, I have a full set of teeth because of Dr. Egbert. A smile I am in love with! These guys are the greatest!
Thank you for reconstructing my teeth after my accident. I've lived for years ashamed of my teeth. I know my new smile and confidence helped me get my new job!
Dr. Egbert's professionalism, passion and positive attitude is more than commendable. He has the knowledge, ability and patience to explain complicated procedures to me, start-to-finish. I am so grateful to Dr. Egbert and his wonderful staff for their kind guidance and support to see my dental implant reconstruction through. My results are wonderful, comfortable and I am so happy to be able to eat and have my beautiful smile!